Last Updated on December 13, 2021 by Marco C.
Picking up a pretty dog's name can either be easy or it can feel impossibly difficult. To help you out, here's our list of the 155 silver lab names female dogs will wear proudly. Even if you don't find your dog's future name here, hopefully, you'll at least get a few ideas or inspiration. The best pet names are usually the ones that have some personal meaning for you but that doesn't mean you can't be reminded of such a name in a quick online list like this one.
50 Most Popular Silver Lab Names Female Dog Owners Love
First things first, let's go over some of the most popular female silver lab names. Some people have reservations about "popular" dog name lists as those don't sound all that unique. But that doesn't mean that it still can't be a perfectly suitable name for your dog.
Eve
Sylvia or Sylvie
Sparkle
Stella
Phoebe
Bailey
Violet
Whisper
Sage
Isabel
Chrome
Steele
Grace or Gracie
Wisp
Lyra
Harper
Layla or Leila
Halo
Ava
Natasha
Nova
Velvet
Farah
Heather
Celeste
Zoe
Averie
Selena
Duna
Nora
Naomi
Clara
Kira
Paloma
Vega
Maria
Anna
Penny
Deva
Dakota
Mia
Irina
Lacy
Gia
Norah
Astra
Katie
Minty
Ruth
Griselda
What Makes For The Best Female Silver Lab Names?
Cool grey dog names can be thought of in many different ways. You can start with the coat color itself and think of various objects, themes, or characters associated with it. Or, you can go with something or someone that's just cool regardless of whether they are silvery in color or not. And, as with any other dog, you can just name your female silver lab something that's just cute or personal.
At the end of the day, dog names are a very personal and subjective topic. What's a great name for some people can be cringe for others and vice versa. So, no matter how many hundreds of suggestions we give you, the best name for you and your dog can be drastically different.
Granted, there are some "objective" rules or tips for dog names out there. For example, many experts say that the name you choose matters for the training process. You've probably heard how dog names with the letter "R" are always recommended but it's not as simple as that – there's actually quite a bit of psychology and science when determining which dog names are best for training and which aren't.
Speaking of psychology, experts often recommend against giving dogs human names. The idea is that anthropomorphizing your pet isn't healthy and can lead to an inadequate relationship between you two, namely in how you train and raise the dog. We can't say whether we agree with that on 100% – there are a lot of great human names that suit dogs. But, if you're training a hunting or work dog, that may be worth some consideration.
Overall, a dog's name shouldn't be something that serious to deal with and it shouldn't necessitate consultation with experts. But it is something to think about given that you'll be living with this dog for some 10 to 15 years or even more.
20 Badass Silver Lab Names For Female Dogs
Silver is an incredibly stylish and gorgeous coat color for any dog but it looks especially badass on the big and strong Labrador. So, it's only reasonable that you give your silver lady a badass and awesome name to match her coat.
Huntress
Shadow
Justice
Greyjoy
Spark
Spear
Vixen
Puma
Elektra
Thunder
Diva
Powder
Bullet
Echo
Rebel
Arrow
Justice
Liberty
Rogue
Flash
15 Pop-culture Female Lab Names
Every time a new pop-culture hit appears and the number of pets and even kids named after the lead character always jumps up. People often make fun of this trend but the reality is that there's absolutely nothing wrong with it. So, why not name your silver beauty after Daenerys' white hair or Jinx's not-quite-stable awesomeness?
Arya
Jinx
Harley
Hermione
Lea
Ripley
Ahsoka
Sansa
Rey
Xena
Sabine
Diana
Daenerys
Mystique
Zelda
30 Mythical Suggestions
Whether your lab is hunting or a pet dog, naming her after the goddess of the hunt always feels right. Or, how about a goddess of beauty? Human mythologies are home to a lot of awesome divinities and a silver lab can certainly wear such a name with style.
Athena
Artemis
Ishtar
Lady Sif
Cleopatra
Olympia
Frigga
Aphrodite
Mazu
Parvati
Freya
Nefertiti
Gaea or Gaia
Durga
Calisto
Tiamat
Lieu Hanh
Atalanta
Tyche
Pele
Hel
Mami Wata
Isis
Hera
Amaterasu
Tara
Ixcacao
Andromeda
Oestre
Yemaya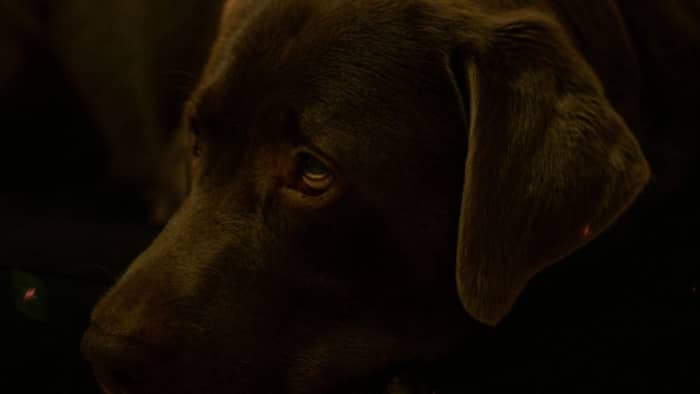 Learn more about: 200 Great Names For Female Chocolate Labs
40 Ideas Inspired By Nature
Last but not least, why not consider a nature-inspired name? Even if your lab is going to be a household pet, names such as Luna or Misty will certainly fit its gorgeous silvery coat.
Crystal
Pebbles
Windy
Bubbles
Clay
Opal
Sapphire
Luna
River
Pearl
Aurora
Tigress
Tori
Olive
Misty
Comet
Bear
Lil Lady
Sparrow
Ash
Kiana
Summer
Cinder
Skye
BeeBee
Blueberry
Thunder
Bree
Adley
Charcoal
Chickie
Willow
Poppy
Lux
Glacier
Rain
Raven
Blue
Pigeon
Storm
Some Great Male Silver Lab Names
We shouldn't forget about the male dogs out there, of course. Granted, a lot of the names we mentioned above are actually unisex and can be used for any dog but we can also name a few strictly male dogs for your silver lab boy.
Gable
Skip
Asher
Cosmos
Sirius
Wolf
Scully
Draco
Orion
Casper
Corky
Scully
Scrappy
Beau
Smoke
Atlas
Seven
Sherlock
Flint
Ernie
Scout
Bourne
All in all, the options really are countless. If you want, you can even name your female silver lab something weird and nonsensical such as "Jellyfish" or "George" – who's going to stop you? It's not like the other labs at the dog park are going to make fun of your pet's name.
A close friend of the site used to have a bullmastiff they adopted from a shelter and they named him "Stranger's dog". They wrote the name in his passport and they loved and looked after Stranger for years. So, just pick a name that makes you smile and feel good, and go for it.
Read more about: 
120 Unique Female Labrador Names Hunting Dogs Would Wear Proudly